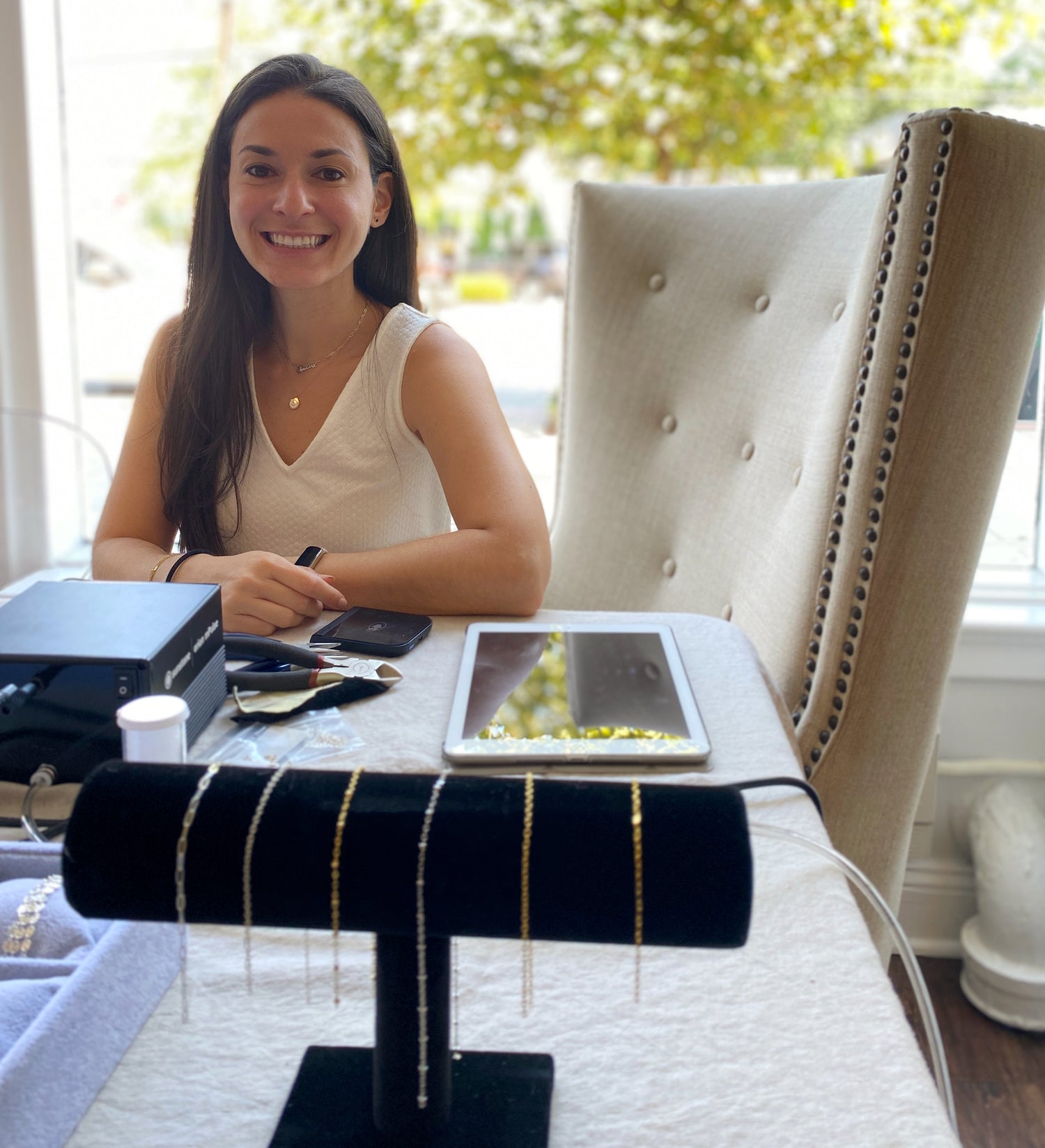 It's Nice To Meet You
Hi, I'm Sam, the owner of Auburn Jewelry. I'll be working with you to design your customizable permanent jewelry and I'll also be the one putting it on you! I'm a trained professional with a degree in Jewelry + Metals, who's been handmaking sterling silver and gold jewelry for over 2 decades!
Book an appointment at my studio in Mt. Kisco
Not near Mt. Kisco? Come see our team at one of the many events in the tri-state area (and beyond!) This page is updated daily. If there's no event that works for you, check back!